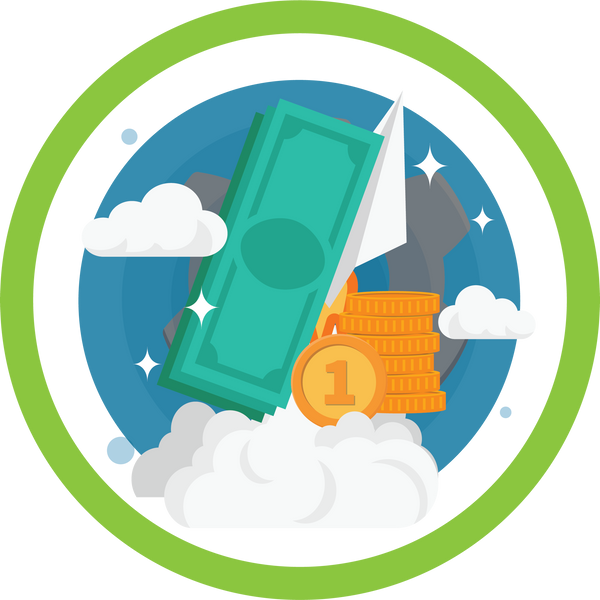 Entrepreneurship Badge - Online
While working on the Entrepreneurship badge, Scouts learn about starting their own business. They investigate the demand for and possible compensation for a product or service. Then they come up with ways to promote their business. Finally, they get their business up and running.
Interactive Online Badges are Open to ALL Scouts in ANY Council. We also welcome youth 11-17 interested in Scouting to join a class. This class is taught with a LIVE instructor and the class is interactive.
Ensure you have communicated with your Scoutmaster or Unit Leader prior to attending this and all other Badge Classes regarding your intent to complete the Badge.
Please read the description before registering.
The EPIC Difference:
Classes taught by registered Badge Counselors who are experts in their field

All Epic Badge Counselors have current YPT Certification

Dedicated support team to provide prompt answers before, during and after your class

Class sizes are limited to 20 scouts to support an engaging and interactive learning environment, and to allow each Scout the opportunity to demonstrate completion of EACH requirement
Class Preparation
Scouts are expected to come prepared with answers to requirements to the best of their ability.
A Positive Scouting Focus and Attitude!

You will need a laptop or desktop computer, high-speed internet access, a web camera, and a microphone to participate in the live online class.

A day prior to class, we will send a ZOOM link to the email address you registered with. This email will come from info@epicbadges.com

Test ZOOM at least one day prior to class.

Log-in 10 minutes before your scheduled class time. Classes start on time.

Class A Uniform is requested to be worn during this Online Badge Class.

Bring supporting documentation of project work pertinent to this merit badge which may also include a Badge Workbook for reference with notes.

The Badge pamphlet is full of useful information and will help you successfully complete the requirements. It provides solutions and gives direction on where to find the answers to earn this Badge. If you are unable to get a pamphlet, you may also use online and other resources to complete the requirements where appropriate.

It is unacceptable to come unprepared. You may use a Badge Workbook as a learning aid to help you prepare. Scouts are NOT required to use this learning aid in order to complete the badge.

We will email you a digital Blue Card once you successfully complete all requirements. However, a Blue Card is not COMPLETE until your Unit Leader signs it. We recommend receiving approval to take the course. Once we send you the Blue Card pass it to your Unit Leader for final signatures - digital or ink? That is up to your Unit Leader.
·
If you do not complete all of your requirements you will be given an incomplete or "partial" Blue Card and have until before your 18th birthday to complete any requirements. We highly recommend you complete the requirements sooner than later. We will support you until your requirements are complete. This part is the responsibility of the Scout.